NATURAL ARBOR CARE is professional tree-care company offering the best in expert care and customer Service. We have the highest quality employees that are certified with over 200 years of combined Family experience.

ARBOR CLASS PRUNING. Proper pruning techniques by certified climbing experts, fully trained and disciplined. services, including tree pruning, removing and thinning. We even provide tree permit assistance.
Growing Your World Green. We have a certified arborist on staff we provide reports and ensure that your trees can be safely removed.
FREE ESTIMATES/DISCOUNT OFFERS
We offer same-day and 24-hour emergency services. 100% Guarantee for all services. Remember to ask about our 10% senior discount!





Visit our Gallery and our Video page to view some of our work.
---
Natural Arbor Care is currently hiring for a Tree Climber, please go to the Jobs page for more information.
---
DON'T LET THIS HAPPEN
TO YOU THIS WINTER!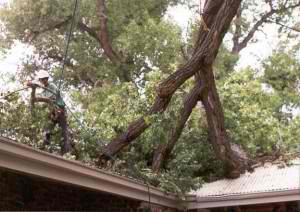 ---
We deliver to your door FREE Wood Chips/Mulch
At Natural Arbor Care we give away wood chips on a first come, first serve basis in areas where we are currently working.
To request the availability of mulch in your area. You can also call 650-477-8995 or 415-515-9907. Quality of Wood Chips